Documents to present on the day of the ride :
- Order form or gift voucher that you can generate using the link provided in your order confirmation email
- General Conditions Document to download and complete : Download the document
We have 10 YAMAHA 500 cc snowmobiles
First departure at 5.30 p.m. then every hour until 11.00 p.m.
One or two people per snowmobile. Possibility to exchange the pilot in the middle of the ride.
The service includes 15 minutes of briefing then 45 minutes of stroll.
Adapted equipment : Ski clothes, snow boots, gloves.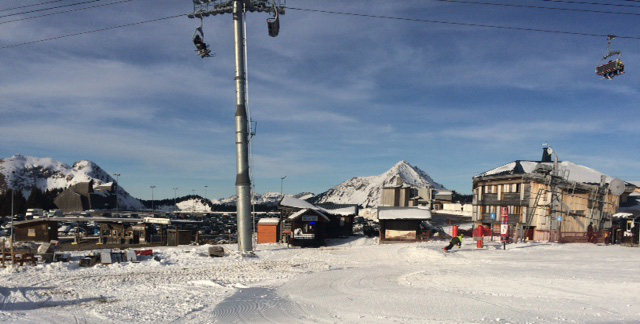 From the station a little further than the reception of the Avoriaz station. Walk along the road. At the roundabout turn right. We are located at the foot of the La Chapelle ski lift, opposite the outdoor car park (free for 2 hours). Small chalet with a blue garland. See the access map
From Morzine, take access to Avoriaz station, first roundabout when arriving at the station, turn left.
The service includes 15 minutes of briefing then 45 minutes of ride.
Adapted equipment : Ski outfit, Apres ski, gloves.
From 10 years old only as a guide passenger.
Wearing a helmet is mandatory (we provide it to you)
The path taken is signposted, two guides supervise the ride.
A 15-minute briefing on safety measures and a test drive will precede the start.
Minimum pilot age: 18 years old and B or motorcycle license.
Avoscoot secretariat tel: 06 08 22 18 15. Open from 9 a.m. to 1 p.m. – 2 p.m. to 10 p.m.
Other points of sale and partners: E.S.F Avoriaz, Cap neige et cable car, E.S.F Morzine,
La grande terche, Evolution 2 Ski School.